Through BitCoin
BTC = 15iSqkRaWRudv7ZoMHBH1itioCbU933nDy
Through Paypal - PayPal.me
Paypal made it easier to send instant payments via their PayPal.met gateway, LDDb support address is:
Through Paypal - manual payment
In order to make an efficient donation to LDDb (and avoid seeing 8% to 10% of your donation be eaten up by transaction fees), there is a way to initiate payment from your side and lower these costs to 0%.
First, you should log in your Paypal account and access the "Send Money" section:
Then enter LDDb's support Email as a destination. I leave the field amount up to your generosity: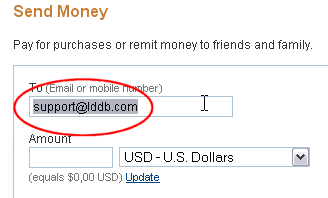 IMPORTANT - The 2nd tab (Friend of Family/Personal depending on your country) must be selected, then click on "Other":
If everything is in order, after confirming this screen, you can click on "Send Money" on the final screen: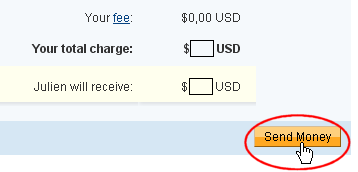 THANK YOU!