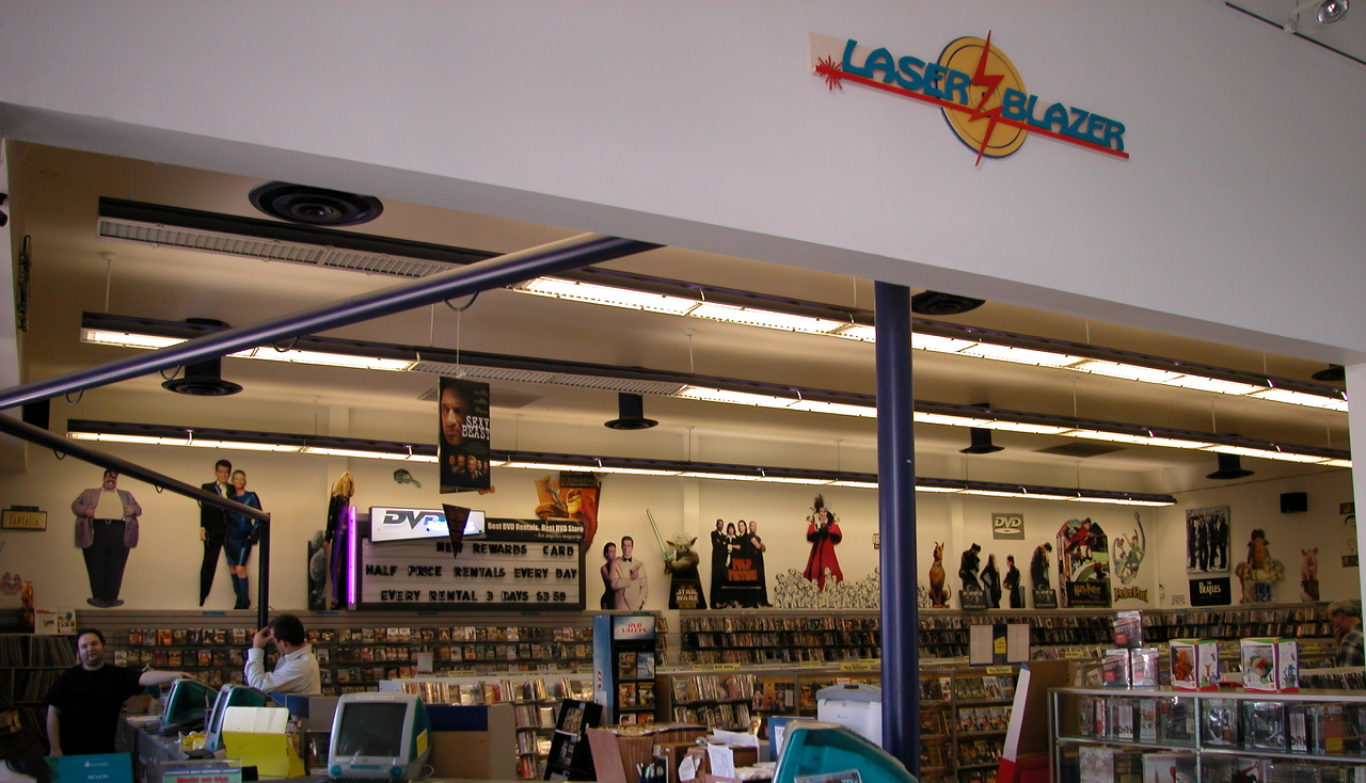 Website: www.Laserblazer.com
Payment/Shipping:
All orders will be shipped within 3 Business days. Paypal is the only method of payment we accept. No minimum quantity for ordering, order 1 or order 100. Will ship to paypal address only unless otherwise specified. Shipping costs for U.S. addresses are $4.50 for the first disc and $.50 for each additional disc in the same purchase order. For example, a movie with two discs will cost $5.00. Box sets which include extras (i.e. book) will be an additional $4.00 in shipping.
(Currently not accepting international orders until I can acquire a Export license for VAT submission) International shipping prices are $5.00 for shipping & handling plus U.S. Postal Service rates. Please email shop@laserblazer.com for a shipping quote.
Payment must be received within 10 days of purchase. Orders will be canceled if not paid within 10 Days. Returns will only be accepted on defective merchandise within 30 days of receipt of product.* For collectors that want special packaging such as a double box, please add $1.50 tip to the paypal invoice (Recommended if you want straight corners). For any other information please Email your request to shop@laserblazer.com.
*Returns will not be accepted for sealed discs. When requested, we will open and check for defects upon payment and before shipping. If laser rot is found, at this time, we will refund your payment per your request.
** No refunds/returns on Disco Vision titles. Playback of any Disco Vision titles is not guaranteed. Selling as collectable, first generation laser discs.
Best Offers:
We strive to have the best price/quality on the LaserDisc Database. We are more inclined to accept Best Offers that are based on the current market value. We will not accept Best Offers on a single item purchase priced $5.00 or less.
Quality Control:
Our grading is based on physical appearance only. At time of listing, we assume all discs are playable. Because our inventory is so large, we can only spot check each disc for laser rot once they are ordered. If we find that any disc is defective, we will notify you and adjust your invoice accordingly.
Website: www.Laserblazer.com